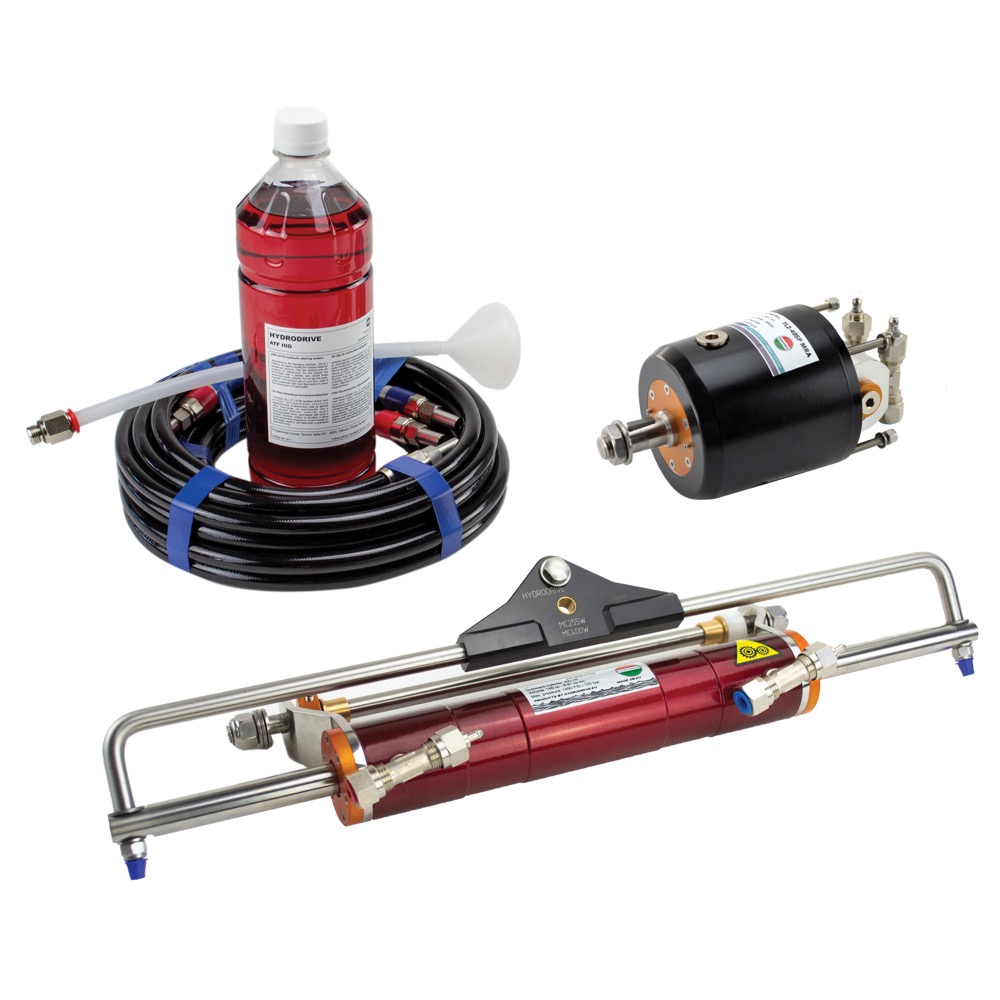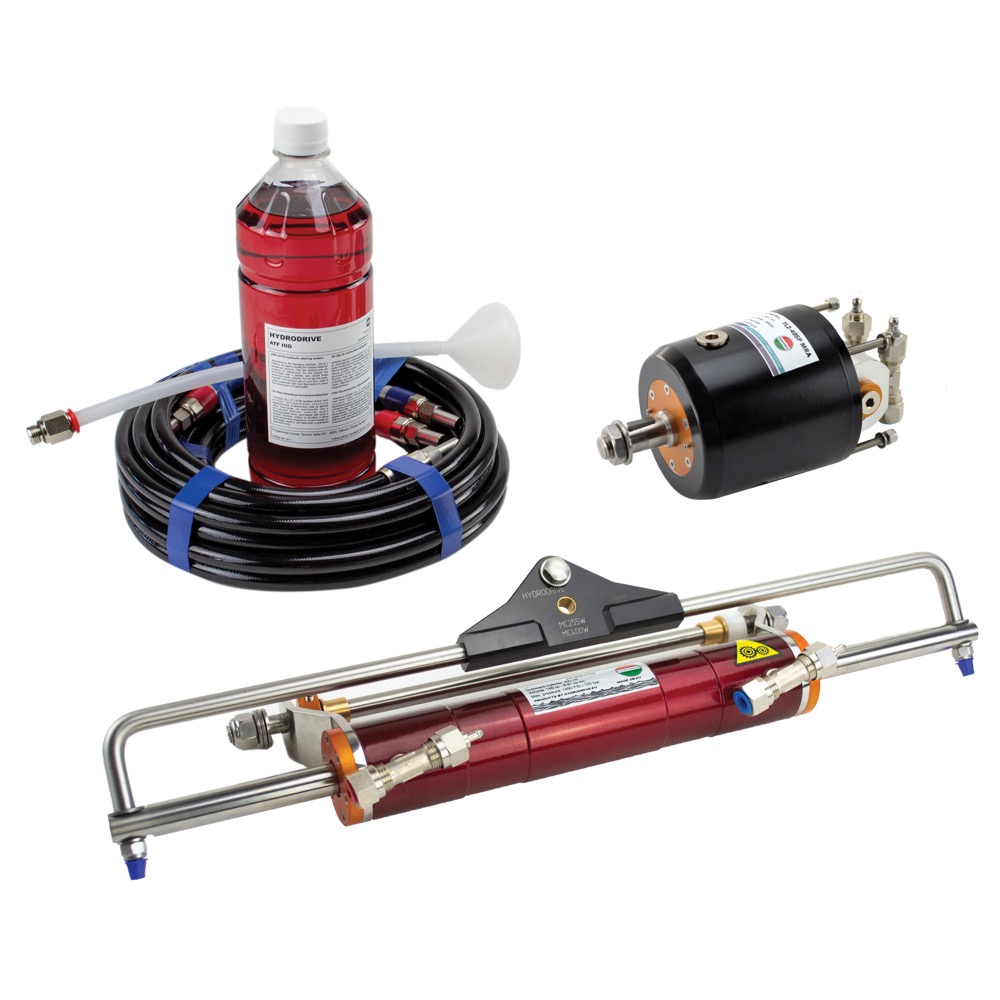 MF350W SP – Hydraulic Steering System up to 350HP
Price excludes 5% UAE VAT
REQUEST PRICE
MF350W SP
Hydrodrive MF350W-SP High Precision Hydraulic Steering System for Racing or Fast boat engines till 350 HP with fixed cylinder.
The Hydraulic Cylinder has a new mounting system with a two-position engine plate so You can find the best position for the engine bracket. The high precision hydraulic pump comes with Purge-Valve fittings, Anti-Feedback valve and Automatic Pilot connection port.
• Hydraulic pump: High precision TL2-40SP MRA, 38 cc./rev pump., 3,8 turns
• Hydraulic cylinder: MC 350 W, double arm, 146 cc volume, stroke 206 mm, Max 100 bar
• 7+7 m (23′) high-pressure twin hose set with fittings, 2 L hydraulic oil (E-HVLP 46) (temp.+60°/-30°.)
• Racing boats application – slide cylinder Turns: 3,8
• Output force: 495 Kgf (1090 lbf)
• Torque: 102 Kgm (738 lb-ft)
• Max speed: 75 kt
Removable cup to replace the shaft seals without opening the pump.
The pump is made of hardened, hot pressed aluminium.
Anodized and painted pump house, manufactured by precision CNC.
Cylinder made from cold drawn, hardened anodized and painted aluminium.
Universal fittings – Hydrodrive systems can be used on every type of outboard engine.
Easy installation process.
Stainless-steel fixing system.