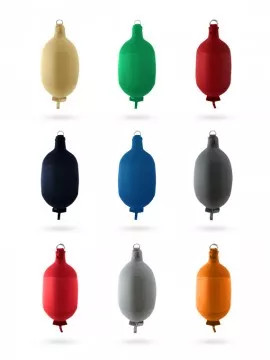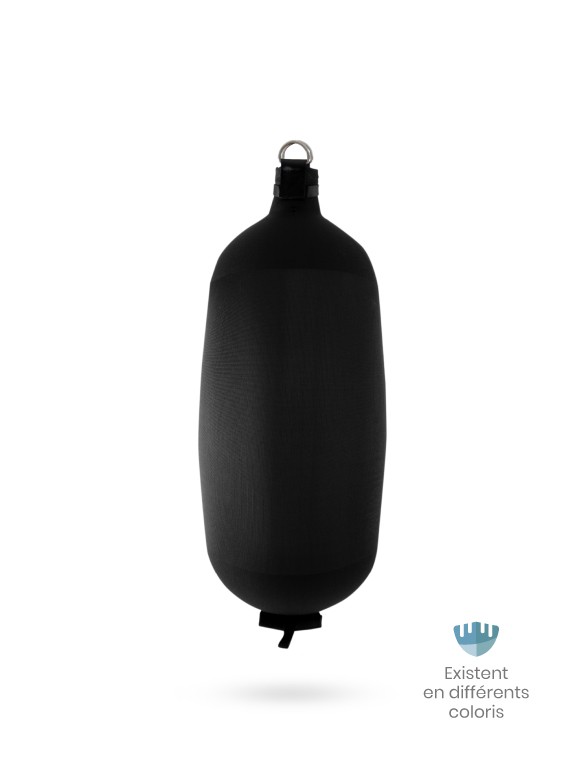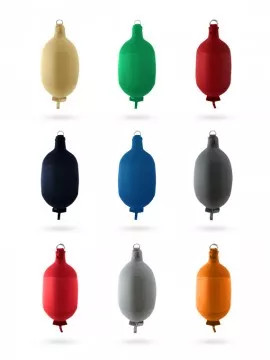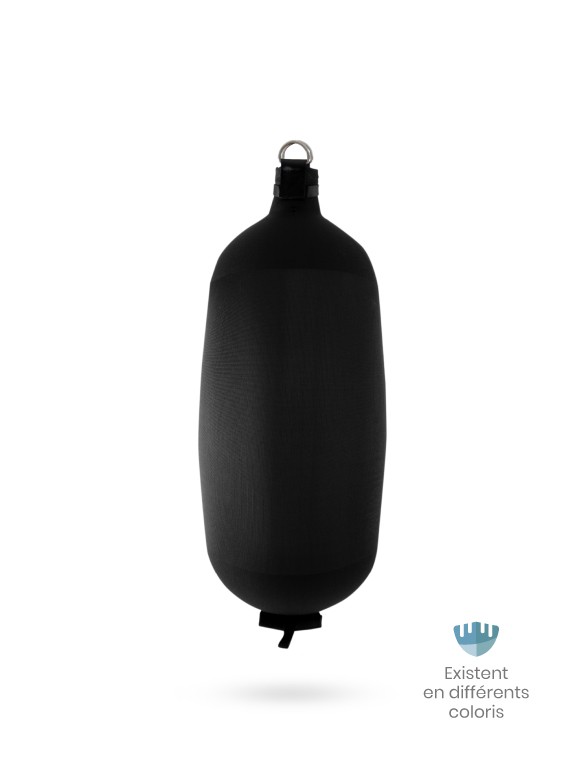 Fendertex® Cylindrical Fender C73
Price excludes 5% UAE VAT
Boat Dimension
FROM 30 TO 43 FEET
PRODUCT DETAILS
| | |
| --- | --- |
| Fender | Textile |
| Height | 700mm |
| Diameter | 250mm |
| Rings in D | Stainless Steel |
CYLINDRICAL FENDERS
The cylindrical fender is the most used fender shape. The cylindrical fenders are positioned on each side of the hull of the boat. With stainless steel D-rings at the top and a strap at the bottom, the fender can be positioned vertically or horizontally. The FENDERTEX® cylindrical textile fender offers high performance resistance. It is lightweight, easy to handle and allows an optimum space saving once deflated. All FENDERTEX® textile fenders are dyed in the mass and designed according to a patented technique in a resistant material leaving no trace or scratches on the hull.
The choice of the size of your fender depends on the size of your boat. The height of your fender should be about 70% (2/3) of the freeboard height of your boat.
Example if your freeboard is 1m, your fender should be 70 cm.
 The FENDERTEX® textile Cylindrical Fender is:
 Extremely resistant to compression and tensile strengh – thanks to its textile tubular design without seams or welding
 Customizable thanks to the choice of many colors and options
 The lightest in the world
 Easy to store – (Once deflated the fender rolls up to save space on board)
 Quickly inflatable and deflatable
 Easy to maintain – Machine washable at 40 ° C
 UV resistant – Thanks to its mass-dyed yarn
THE TEXTILE PART:
100% polyester high and low tenacity mass dyed yarn
Tubular knit
Able to manage air volume variations due to temperature variations
Confection made of doubled suspension strap, 100% polyester
Strap on the lower part made of polyester
Stainless steel D-rings
POLYURETHANE

Polyurethane
500% of elasticity
Adapted to the marine environment
Welded by high frequency welding
Secure empty-fast valve
The polyurethane inner bladder is independent of the textile part so that it can be replaced in the event of a puncture